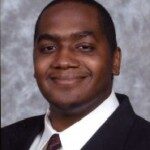 Dr. Izard began his career in medicine in 1992, when he served in the US Army Reserves as a Licensed Practical Nurse. Prior to beginning his medical school clinical rotations in 2002,  he practiced as a LPN in Albuquerque, NM. He completed medical school and an internal medicine internship at The University of New Mexico. He then finished his diagnostic radiology residency and neuroradiology fellowship at The University of Iowa Hospitals and Clinics in Iowa City, Iowa.  After fellowship in 2010, Dr. Izard worked in Wichita, Kansas employed by Via Christi Clinic (formerly Wichita Clinic). Dr. Izard joined Kansas Imaging Consultants in 2015.
Undergraduate Education
University of New Mexico Albuquerque, NM- Bachelor of Science 1999
Graduate Education
University of New Mexico School of Medicine Albuquerque, NM- Doctor of Medicine (MD) 2004
Internal Medical Internship
Internal Medicine-University of New Mexico Health Sciences Center and Hospital Albuquerque, NM 2004-2005
Residency
Diagnostic Radiology-University of Iowa Hospitals and Clinics Iowa City, Iowa 2005-2009
Fellowships
Neuroradiology-University of Iowa Hospitals and Clinics Iowa City, Iowa 2009-2010
Professional Affiliations
American Board of Radiology
American College of Radiology
American Society of Neuroradiology
American Society of Head and Neck Radiology
American Roentgen Ray Society
American Medical Association
Specialty Areas of Interest
Neuroradiology and Spine imaging
Head and Neck radiology
Diagnostic and therapeutic radiology procedures
Teaching radiology to faculty/ staff, fellows, residents, medical students, and college students.
Hobbies
Spending time with family
Church
Sports
Teaching